Fascinatingly Creepy Cupcakes For Halloween
Get Ready For the Ultimate List of Spooky Cupcake Designs For Halloween
So we can always have cupcakes the whole year round. But, admit it, Halloween is the best time to have cupcakes with almost everything we want to design it with.
I personally love baking and decorating cupcakes during the Trick-or-Treat season. It is by the far the most enjoyable of all.
You could go cute and cuddle to morbid and unbearable with your cupcakes on a Halloween and no one will judge them. After all it is Halloween.
Now let me share with you a list, well there would be more, of what I think are some of the most awesome cupcake designs you can use for the Spooky nights. But I won't stop with this article. Watch out for the next batch of my favorite Halloween cupcakes.
Check out the article below and tell me what the best is for you.
---
Fondant Mummy Cupcakes
If you are crazy about fondant then this could be a good easy start for your Halloween cupcakes.
Unwrap a sweet secret: mummy cupcakes are an easy treat. Frost cupcakes with a smooth layer of white icing. Roll fondant thin (1/8″), and cut long strips, 1/3″ wide. Lay strips in several directions atop cupcakes to create a mummy wrap; be sure to leave space for sugar or fondant eyes, and other decorations.
---
Monster Strawberry Cupcakes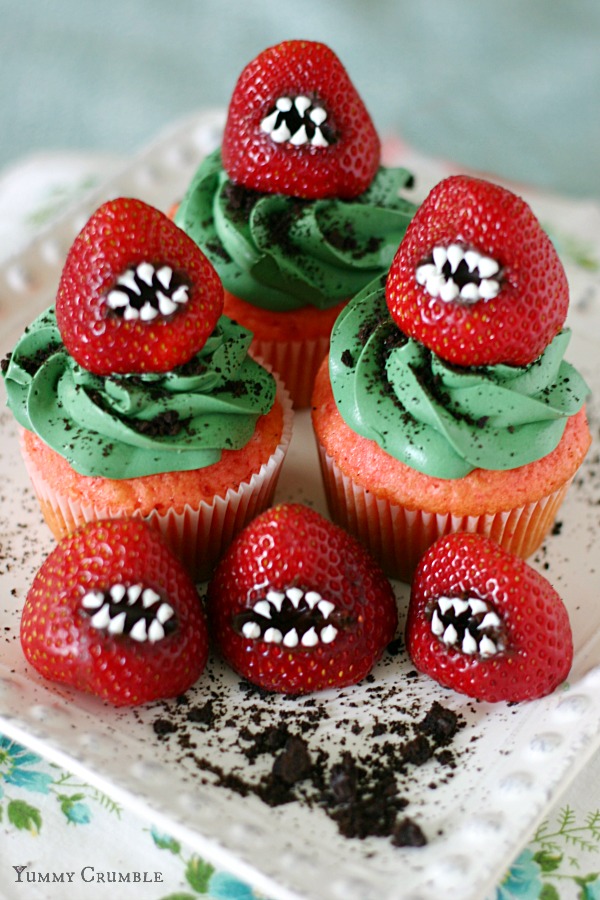 Want something fresh and creepy? Use these little monsters with the help of strawberries. Create terrifying strawberry monsters as cake topper for your moist strawberry cupcakes with vanilla buttercream and crushed Oreo cookies.
---
Witch's Cauldron Brownie Cupcakes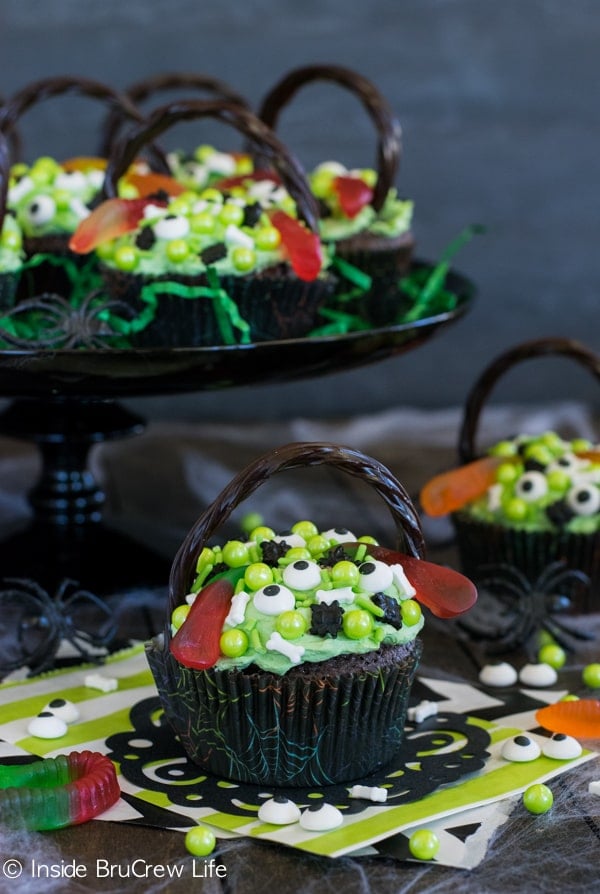 Do you want a fun treat that won't only taste heavenly but also looks playful. This brownie cake will do just that. All you need is green gel color, candy eyes, green candy pearls, spider and bone sprinkles, green jimmies, gummy worms, cut in half, chocolate licorice to complete this witchy delight.
---
These are just some of what I have in store for you. Watch out for the next batch of goodies for your Halloween treats.
Resources: kingarthurflour.com, yummycrumble.com, insidebrucrewlife.com
What Do You Think?
comments